The 3rd edition of SourceRuns Half-Life Jump Map Cup is now finished!
Congratulations to ?? Ninya for taking the 1st place, and ?? Bkmz with the runner-up place! Insane stuff showcased by both runners, this was the tightest grand final we had so far in these events!

Additional thanks to all the participants and the people who have contributed to the prize pool. You guys are what made this tournament possible!
We hope everyone had a great experience, until next time!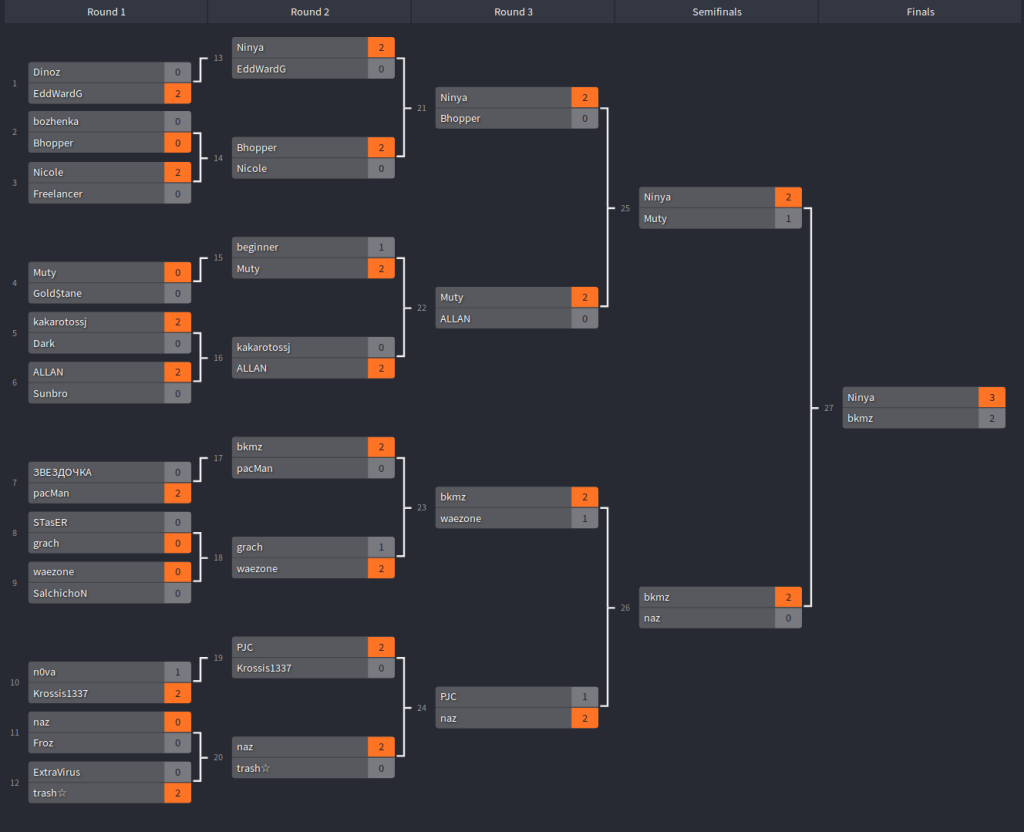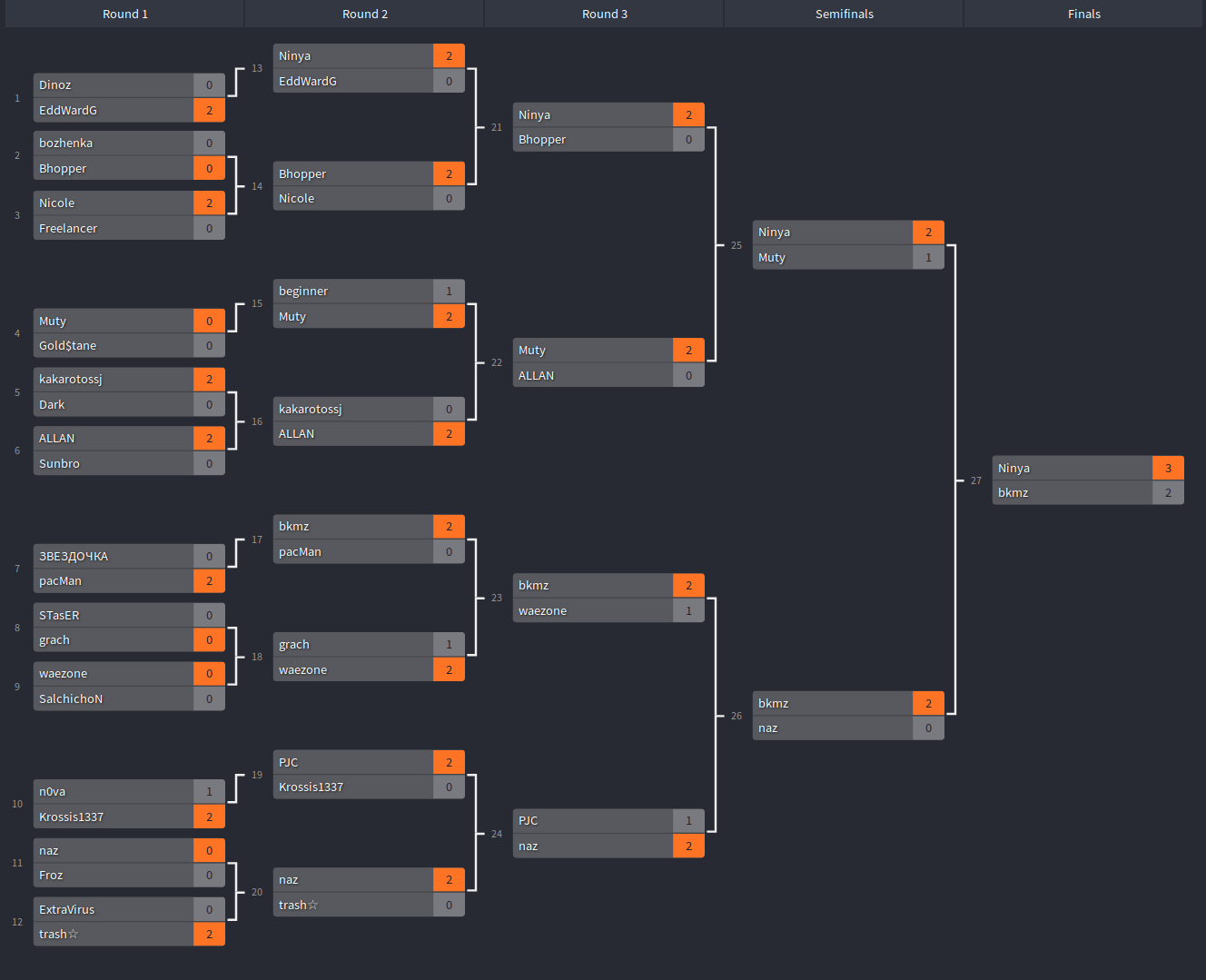 Hey everyone!
After a long delay, we're happy to finally announce the 3rd edition of everyone's favorite, SourceRuns Half-Life Jump Map Cup!
These events weren't intended to be held only once a year, but better late than never! Hopefully we can make it more frequent this time round.
The cup will take place on May 26th, starting at 15:00 UTC.
As usual, it will be a live event that we will stream on our Twitch channel at http://twitch.tv/SourceRuns so make sure you're following it.
Map pool
This time we'll be introducing some new maps, though a couple of classic ones have remained as well.
bkz_goldbhop
bhop_crossfire
kz_anubis
destructo_hops
kz_cg_venice
agtricks
kz-endo_topspeed
A package with all the map files is available here.
Rules & Format
The rules and the format is exactly the same as our last event, but to reiterate:
The tournament will have a Best of 3 Single Elimination format, with the grand final being Best of 5. Each participant will be able to pick one and ban two maps out of the pool. During the grand final, each player will only be able to ban one map.
All runs are done in a Half-Life multiplayer mod Adrenaline Gamer, on a server running HL KreedZ. The mod has uncapped bunnyhopping and a built-in autojump feature that you will be able to use.
In order to allow fair competition, the fps_max CVAR is capped to 249.5
Using checkpoints and teleports is not allowed, every run has to be a "Pure" run.
Abuse of health boosters to gain speed at the start is not allowed.
Tournament runs will be 1v1 races.
Any kind of scripted sequences are banned (including agtricks stairs script), except OpenAG autojump, duckroll, doubleduck and usespam.
You are required to record demos during your runs and be able to provide them if requested.
No cheating or external assistance of any kind.
Servers
You can practice the maps in the following servers
United Kingdom – 212.71.238.124:27015
United States – 173.255.224.173:27015
Germany – 139.162.187.16:27015
Finland – 95.216.211.173:27015
Prize pool
We are having an open prize pool to which you can donate here. Donations will be kept open throughout the entire live event until the end.
Final prize pool amount: 813,77€ (798,54€ after PayPal fees)
1st place winner will receive 60%
2nd place winner will receive 30%
Remaining 10% will be put towards organizational costs.
Sign-ups
Sign-ups are now closed. Brackets are available for viewing over here.
Stay tuned for further updates! Should you have any questions, feel free to join our Discord server or contact me at execut4ble#8464.