The SourceRuns Half-Life Jump Map Cup #1 is now over!
Congratulations to PJC for winning the grand final, with d0t taking the 2nd place! Both runners showed us some insanely great jumping skills. Big thanks to everyone who has signed up and participated, as well as to the contributors to the prize pool! We hope you enjoyed the show!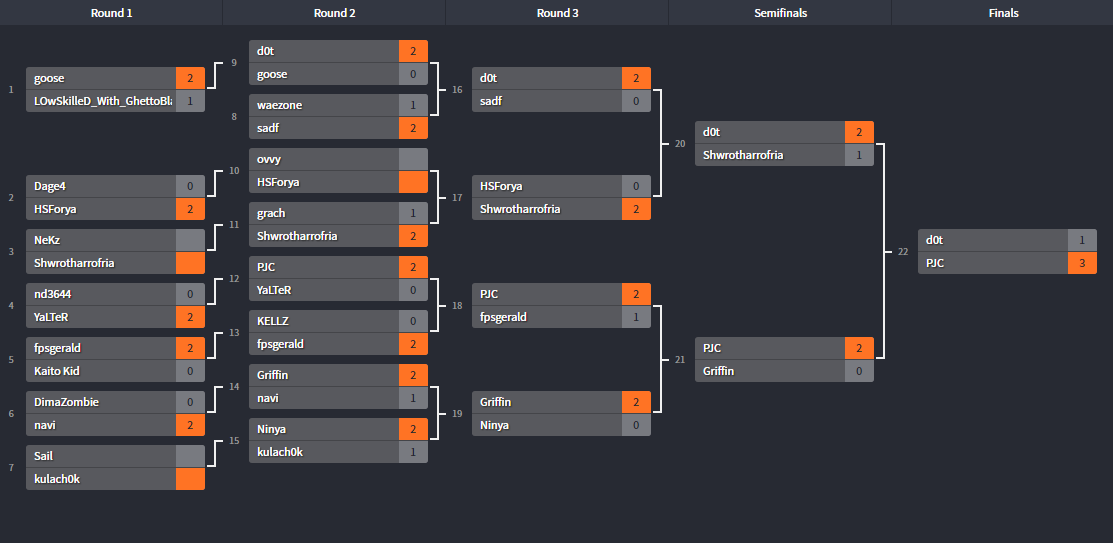 Brackets can be found here.
The first edition of SourceRuns Jump map cup took place in March 11, 2017. The prize pool was raised to 200€, with first prize winner receiving 70% of the prize, and second place 30%.

Map pool
agtricks
ztricks
zjumps
destructo_hops
kzsca_watertemple
bkz_goldbhop
bhm_ramp
List of players who had signed up can be found here